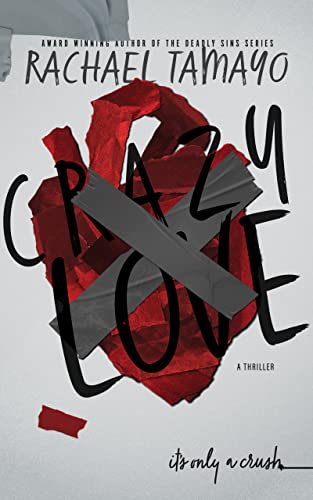 CRAZY LOVE By Rachael Tamayo
A rich and well-respected man teetering on the brink of sanity.A beautiful young woman that thinks it's a harmless crush.
An obsession for a stranger will push a man to the brink of madness and force a woman to rethink everything she took for granted as safe.By the time she realizes what has really happened, it just might be too late.
Top 10 finisher in the 2018 Greenlight Screenplay Adaptation Contest.
Amazon.com:  Amazon.com: Crazy Love (Audible Audio Edition): Rachael Tamayo, Erik Anders, Foster Embry Publishing, LLC: Audible Books & Originals
Amazon.ca: Crazy Love eBook : Tamayo, Rachael: Amazon.ca: Kindle Store
From Readers:::
"I really loved how this book was paced. It kept me flipping pages well into the night. I really think the 3 POVs helped keep me engaged with all the characters & it's readability was brain candy." _ SR362
"Interesting and breathtaking it keeps you reading and breathing heavy, from page 1 waiting to see what will happen next." _ Angie's Reads
"This book deserves more than five stars!" _Amazon Reader
"This book is well written and contains characters who are both loved and despised. This amazing book will keep you riveted to your seat. Thrilling, scary and hopeful, you'll be cheering for the good guys." _ Kissablysweet 1
ABOUT THE AUTHOR: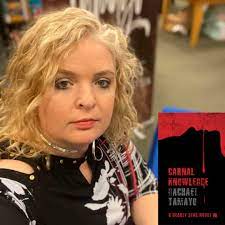 Rachael Tamayo is the bestselling author of the award-winning Deadly Sins Series, and award-winning thriller, Crazy Love, among several other titles.  Before she started her writing career, she was a highly awarded 911 emergency services dispatcher with twelve years of experience and many commendations under her belt.   Upon exiting law enforcement, she's focused her writing career on the dark, suspenseful, and psychological after beginning as a romance author.  Now Rachael uses her dark thriller as a sort of self-therapy after all those years answering 911 calls and works all that she knows and was exposed to into the frighteningly realistic and layered characters her readers know and love her for.  Rachael lives on the Texas Gulf Coast in Houston, Texas with her husband of eighteen years and their two children. 
Website: WWW.RACHAELTAMAYOWRITES.COM
Facebook:  WWW.FACEBOOK.COM/RACHAELTAMAYOWRITES
Twitter:  @RTAMAYO2004
Goodreads: https://www.goodreads.com/author/show/15251093.Rachael_Tamayo
Amazon: https://www.amazon.com/Rachael-Tamayo/e/B01HC2VZ0C/
Newsletter sign-up: https://www.rachaeltamayowrites.com/contact-me/
Instagram:  https://www.instagram.com/rtamayo2004/