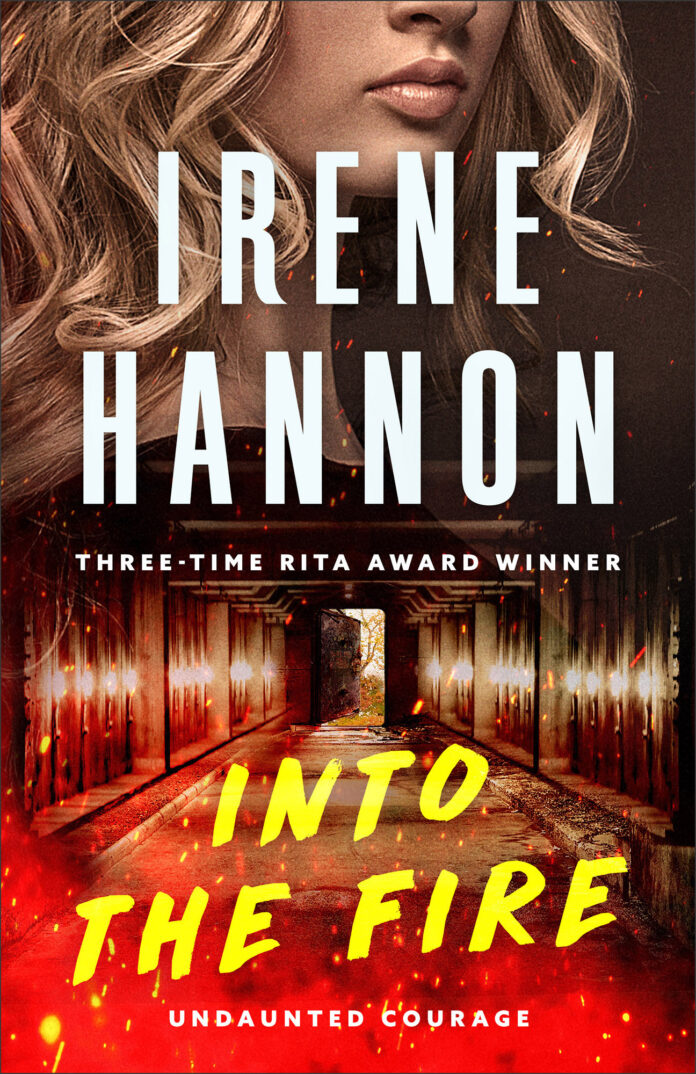 Bestselling and award-winning author Irene Hannon was named "the queen of inspirational romantic suspense" by Library Journal, and with over sixty novels Hannon continues to prove that she is a master at her craft. Now she introduces readers to another blazing tale in Into the Fire, book 1 in the Undaunted Courage series. Brimming with a puzzling mystery, a budding romance, and escalating danger, Into the Fire will leave readers breathless but craving more of Hannon's electrifying tales.
As a former smokejumper, arson investigator Bri Tucker knows her way around fires. But after a mysterious blaze takes the life of a former colleague, Bri inherits a curious puzzle from him that raises questions about several fiery deaths. Someone, however, doesn't want her picking up where he left off in search of answers.
When she teams up with ATF Special Agent Marc Davis to solve the puzzle, the danger escalates. But will they manage to track down the person behind the mysterious deaths before their budding romance—and maybe even their lives—go up in flames?
Join Irene Hannon in her brand-new series that is sure to get your adrenaline pumping as you burn through the pages to discover the truth.
ABOUT THE AUTHOR:
Irene Hannon is the bestselling and award-winning author of more than 60 contemporary romance and romantic suspense novels. In addition to her many other honors, she is a three-time winner of the prestigious RITA Award from Romance Writers of America. She is also a member of RWA's elite Hall of Fame and has received a Career Achievement Award from RT Book Reviews for her entire body of work.